Happy Release Day to K.A. Linde and her new book Take Me with You - book 2 in the Take Me series. Make sure to enter the giveaway below for a signed set of the series! Good luck!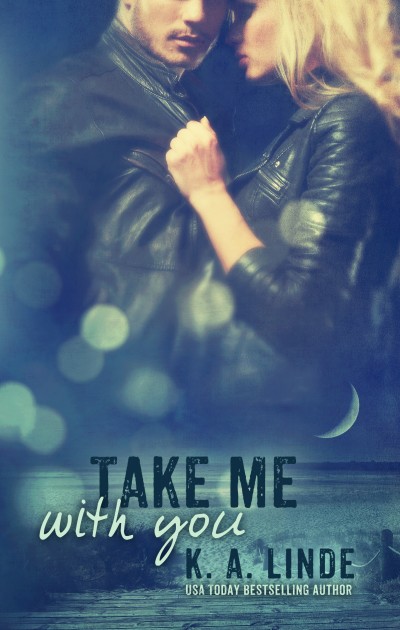 Grant All of my demons are coming to head. I thought Ari could push them back. I thought I could conquer my vices with her at my side.
Aribel Fear is my new constant. I thought I could conceal it, contain it, control it. I thought that now that I had Grant the worst was over.
But if we're going to survive, wherever you go…take me with you.

Grant practically bounded across the room until he was directly in front of me. Then, his hands were cupping my cheeks so tenderly that it was as if he thought I might break in half. Without a word, his mouth dropped down on mine, and the kiss was as light as a feather. It was a question, a soft and delicate question, one he had never asked before—permission. When I didn't pull away from him, he received his answer. The kiss deepened, and he coaxed all the anger out of me. He drew it out as if sucking venom from an open wound. He kissed me so heatedly and lovingly that not even a drop remained. All that was left was a bottomless well of emotions of how much I loved and missed him. When I came back into the moment, I heard the catcalls and yells from the people around us. It was then I remembered that we were in a crowded room, surrounded by people, and Grant had kissed the breath out of me. I flushed from head to toe at the attention, but he wouldn't let me pull away. "I'm sorry," he whispered. "I shouldn't have blown up on you. I shouldn't have done anything. You're all that matters." I stared up at him in confusion. "Who are you, and what have you done with Grant McDermott?" He laughed that beautiful glorious laugh, and a smile lit up his whole face. It was that damn smile that had won me over in the first place. "Run away with me," he murmured. "What?" "Run away with me. Let's get out of here." "Where are we going?" "Anywhere. Everywhere."
Take Me with You is the second novel in K.A. Linde's Take Me Series and continues the rock star romance between Grant and Aribel. I fell hard for this duo in Take Me for Granted and could not wait to continue their journey.

I love K.A. Linde's books and Take Me with You was every bit as heartwarming and anxiety building as her other reads. I feel like if you're going to brave any book written by K.A. Linde you need to check with your doctor first to ensure you don't have any preexisting heart conditions. This woman literally took me on a roller coaster. She builds you up -- flaunting the "honeymoon" period Grant and Ari are going through. They've been through so much already and have finally found their solid ground. You hope. Then your sanity is yanked from under you. Life and dreams burst their fantasy and test their relationship. Once you survive the plunge, you think surely you're in the clear and the ride is over. Surely once you've gotten past a certain percentage in the story, there isn't enough time or page space for more drama. Right? You're wrong. You've only moved on to the next climb, inching towards an even bigger free fall. The anticipation of the horror Linde can inflict on a reader is as nerve wracking as the actual obstacles she pits her characters against. This woman does not hold back and spares no one's feelings. If you don't like it, don't read it. Just know that if the cover reads "by K.A. Linde" your blood pressure and heart rate are going to creep up the scale.
Does it sound like this was an excruciating read? It definitely made me sweat. However don't confuse my review for anything but the highest praise for the Queen of Angst. K.A. Linde writes nothing short of phenomenal. She is one of my all-time favorite authors and I respect her ability to rule over the genre of angsty romance. Take Me with You will give you the warm and fuzzies and leave you smiling, but only if you can survive the drama-fueled marathon from start to finish.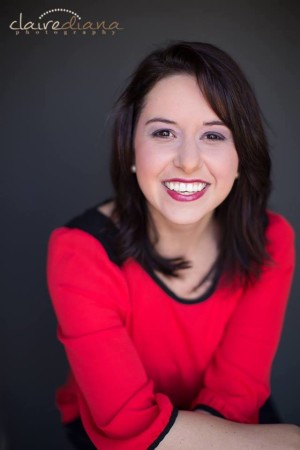 USA Today bestselling author K.A. Linde has written the Avoiding series and the Record series as well as the new adult novels Following Me and Take Me for Granted. She grew up as a military brat traveling the United States and Australia. While studying political science and philosophy at the University of Georgia, she founded the Georgia Dance Team, which she still coaches. Post-graduation, she served as the campus campaign director for the 2012 presidential campaign at the University of North Carolina at Chapel Hill. An avid traveler, reader, and bargain hunter, K.A. lives in Athens, Georgia, with her fiancé and two puppies, Riker and Lucy.
---
Book 1 - Take Me for Granted
Book 2 - Take Me with You