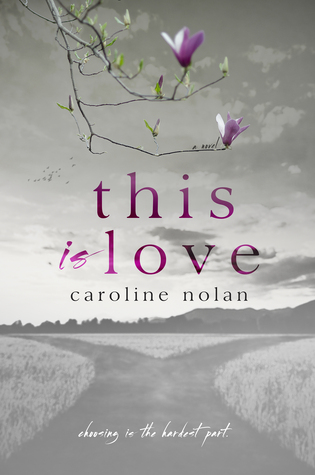 Rachel Miller had love, life and happiness…until she didn't. Uncertain of how to cope and move on without him, Rachel's life comes to halt as she mourns the loss of her fiance Ben. Then one night she discovers it doesn't have to. By way of dreams, Rachel and Ben continue to live the life they had planned together. It's unconventional, it's not even real, but it's enough for Rachel. For the first time since Ben's death, she's happy…whole. That is until she runs into someone she barely knew from years ago and suddenly real life is just as great as her dream one. Now Rachel doesn't know what to do. Will letting someone new in threaten what she has with Ben? Or will their love story threaten her new happiness? Is it crazy to chase after a ghost while being caught up by someone very real?
Sometimes a book just hits you. It consumes you. It burrows into your heart. This is Love by Caroline Nolan, is one of those books for me. I cannot believe that this wonderful book is a debut novel. It reads like it's by an experienced author. It flowed beautifully and pulled so many emotions from me. Bravo and congratulations, Ms. Nolan, on an excellent novel.
The story starts out with a glimpse of Rachel's happy life. She is in the middle of planning her wedding to Ben and impatiently waiting on him to get home from running some errands. Only he doesn't come home. Instead, his best friend and partner shows up to deliver the devastating news that Ben is gone. Understandably she is shattered. She slowly begins to put her life back together with the help, encouragement, and love of her mother and best friend, Tess.
Tess convinces Rachel to go out with her to a bar, which is her first time since Ben's death. There, she sees an old classmate, Jax, where they have a couple of drinks and good conversation. When she leaves, she thinks it's the last she'll see of him. However, they run into each other again and a friendship blossoms from there. Rachel feels a pull towards Jax, one that she is fighting with all her might. As much as she likes him, she is nowhere near ready to let Ben go. Soon she must decide to hang on tightly to the past or forge ahead into the unknown future.
I absolutely loved the characters in this book. Each one of them brought something special to the book and filled roles perfectly. The emotions of this book are so real and believable. The author brought us along on the journey through Rachel's grief. I felt as if I were grieving for Ben. The love she feels is so tangible as is the fear of him slipping away from her memory forever. My heart was ripped out and shattered from the get go, but word by word, page by page, the author glued it back together.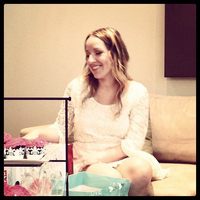 I love to write and hopefully readers will love what I write too!
Follow me on my Facebook author page at
www.facebook.com/authorcarolinenolan