Happy Release Day to Emmy L. Montes and The Last Round #fightforlove
In the ring, I'm trained, powerful, and in control.
And that's exactly how I built my legacy.
For years I've trained to fight, but no championship title in the world has prepared me for the most important fight of my life.
Out of the ring, I'm untamed and reckless.
Which is why my wife of nine years has filed for divorce.
I'm done with living up to the bad boy image my middleweight titles come with. Boxing is my life, but the money and the fame mean nothing to me without her by my side.
This fight is for the woman that I love.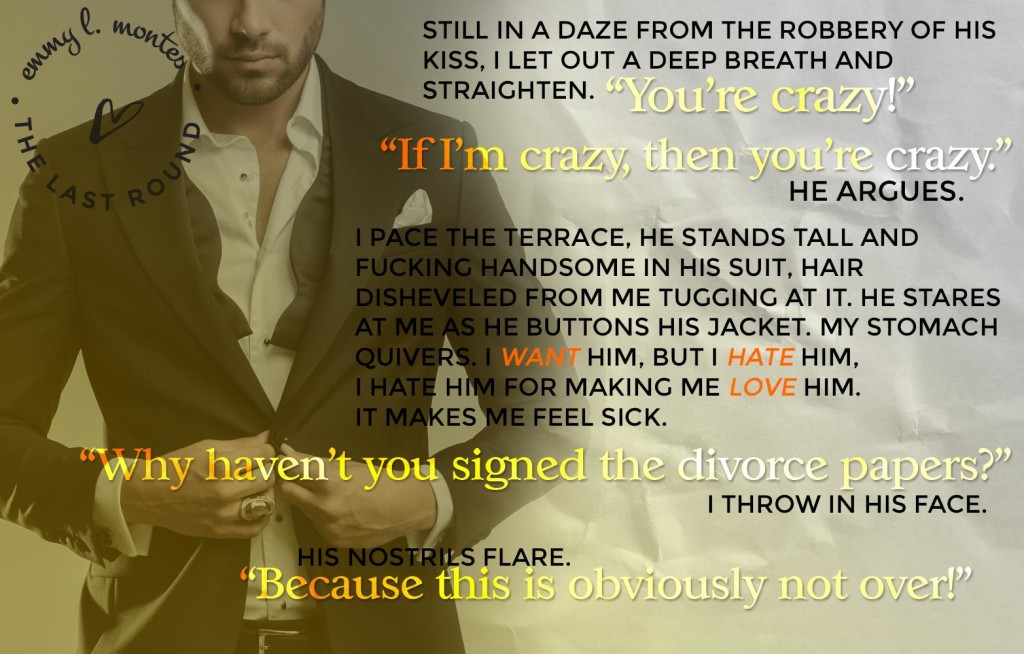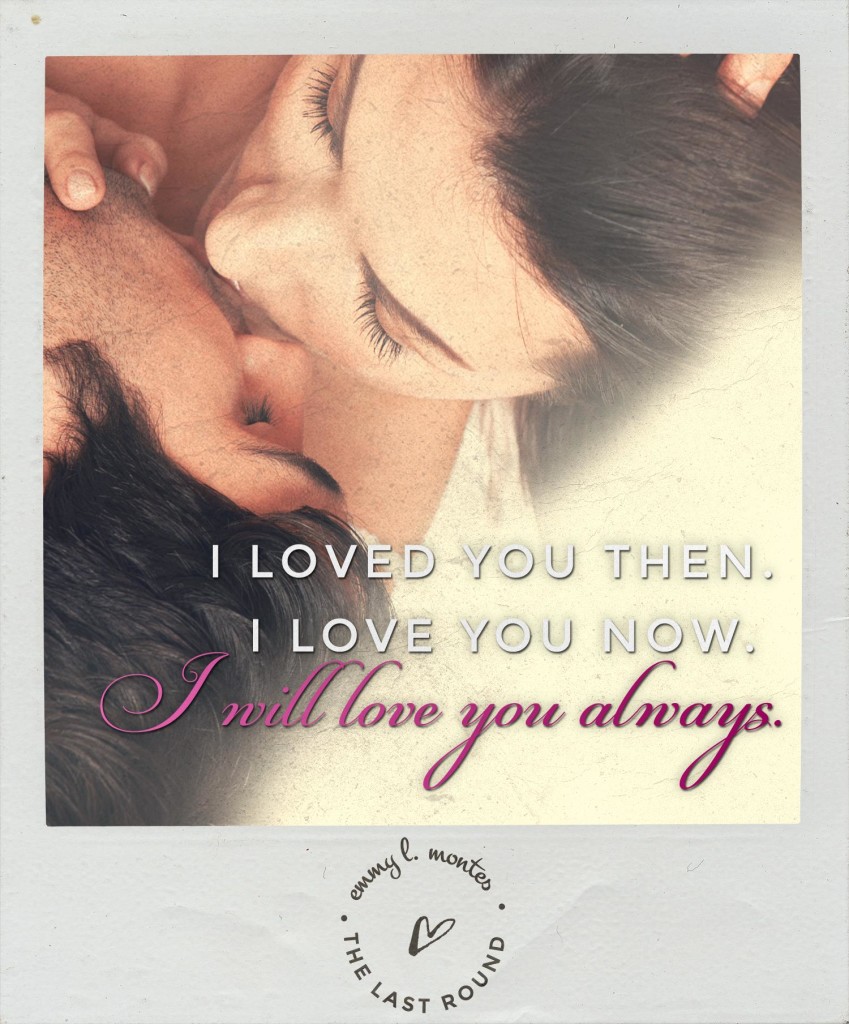 I love that Emmy Montes decided to take a step outside the "norm" and gave us a story about an already married couple. Often times we seeing the dating and the trials couples go through but never married couples.
Julian is a champion boxer, Natalia a buddy actress and their marriage is on the rocks. The story is about Julian fighting for what he lost. To me, this story had the potential to be a real knock out but something about it fell short. If I had to put my finger on it, I'd say it was too short. I needed more back story, I need more story about when they were apart and I would have loved to see more story in the end.
Ms Montes' writing was beautiful as always and the idea was great. In her other books, I felt the love of the couple deep in my bones, it flew off the pages but this one just missed the mark. That being said I would love to see more of this couple. Oh a prequel so we can see how Julian and Natalia came to be. How strong their love was that made their breakup so gut wrenching and why Natalia stayed for so long when things were bad.
All in all this book was just okay for me but I love Emmy Montes and I can't wait to see what story she crafts next.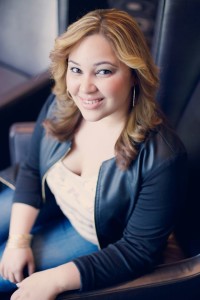 USA Today Bestselling Author, E.L. Montes (Emmy Luz Montes) lives in Pennsylvania with her husband, Alex, and their English

Bulldog name Butters. She has a Bachelor of Science in Legal Studies.
Ms. Montes worked several years as a paralegal for a mid-size law firm. She had always loved the legal field and found it to be interesting. She more so "secretly" loved to write. Disastrous was her debut novel which was released October 2012. After the release of her second novel Ms. Montes took a huge leap, by leaving her fulltime job to focus on her writing career. She has and continues to write characters with flaws. Ms. Montes said, "No one is perfect and neither are my characters. It makes the storyline a bit more realistic, in my opinion. But I also feel no matter who you are or the life you have lived, everyone deserves someone to love and be loved. I'm a hopeless romantic, and enjoy writing a story where my readers feel like they're living and feeling every emotion."