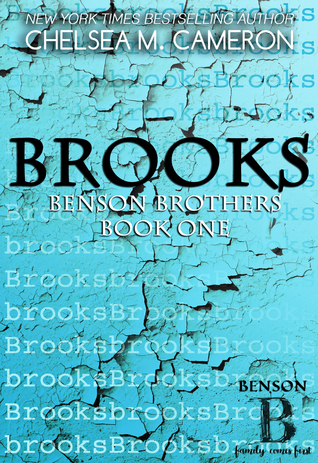 Brooks Benson is bored, stuck and miserable. When both his parents were unable to continue running the variety store, he dropped out of college and came back home to help. It's been almost two years and he's tired of making pizzas and selling scratch tickets to the locals of Hope Harbor, Maine. But as the second oldest Benson brother, he's the one that stepped up. Now all he can see is a gray future in front of him.
Remington "Remi" Tate is disappointed, frustrated and out of options. After dropping out of college and trying to make a go of it in New York, she's forced to come back home to live with her parents in Hope Harbor. Totally humiliating. Things are looking pretty grim until she starts baking again and runs into Brooks when she visits Benson Variety to ask if they'll sell her whoopie pies, cakes, and cookies.
What was once a high school crush is now something much more mature that hits both of them like a ton of bricks. Brooks is game, as long as they keep things physical. which is just fine with Remi. She's not planning on sticking around Hope Harbor forever and Brooks is definitely a lifer. They're just two different to ever build something that could last.
Life rarely goes according to plan and what starts as just sex soon turns into something that splashes color into their once-drab lives. For the first time, they find peace and security in one another. But will it last? Or will everything crumble into pieces, leaving them with nothing?
I love small towns, so I have to admit when I hear about a book that takes place in one I am ready and willing to jump in. I also have to admit that I have never read a Chelsea Cameron book before, so I was ready and willing to read this and I have to say I was not disappointed.
Brooks and Remi are the type of characters that you want to root for. They are both down on their luck and just need a little time to refresh and figure out what is the next step in their lives. Brooks is a little less motivated then Remi. She knows that she wants to leave and is willing to do what needs to be done to leave. Brooks thinks that he is stuck where he is. After health problems from both of his parents, he thinks that he is doomed to run the family store to the end of time.
Remi is a force to be reckoned with. She speaks her mind and holds nothing back. That is probably what has gotten her into this situation. She is the perfect match for Brooks. He is that everyday good boy and family is always first. That is not the same for Remi. Her family drives her insane and she wants to spend as little time with them as possible, where family is everything for Brooks and he spends as much time as possible with them.
I love that Remi hates Brooks at the beginning of the book. It shows that there are always those opinions from high school that are not always what they seem. Sometimes who you hang out with gives you a reputation that is not always what it seems.
All in all I really liked this book and I think I devoured it in little under 24 hours. It was a very quick read. I wish that there was a little more spice to it,, but it didn't take away from the story without it. I am very excited to jump into some more of Chelsea's books and will wait and see which of the brothers is next in the series.
Buy Links:
Chelsea M. Cameron is a New York Times/USA Today Best Selling author from Maine. Lover of things random and ridiculous, Jane Austen/Charlotte and Emily Bronte Fangirl, red velvet cake enthusiast, obsessive tea drinker, vegetarian, former cheerleader and world's worst video gamer. When not writing, she enjoys watching infomercials, singing in the car, tweeting (this one time, she was tweeted by Neil Gaiman) and playing fetch with her cat, Sassenach. She has a degree in journalism from the University of Maine, Orono that she promptly abandoned to write about the people in her own head. More often than not, these people turn out to be just as weird as she is.